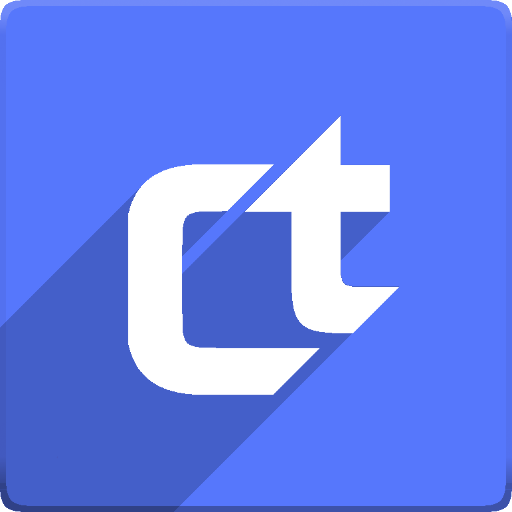 Class Time is an Android app for timetables used by students and teachers around the world. I initially developed it for my own use after not being satisfied with other offerings, but after the release it has achieved an organic growth to more than 40,000 installs and 1,000 reviews. There was no advertising of any kind whatsoever.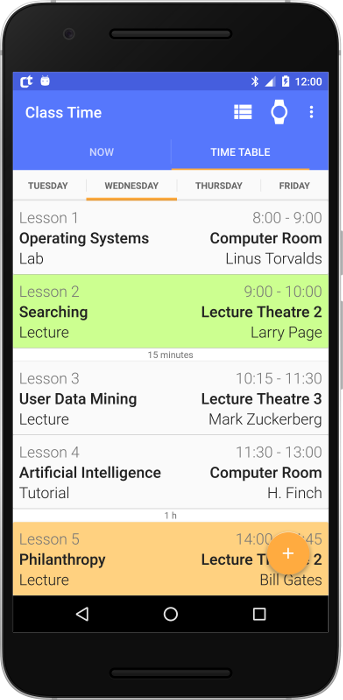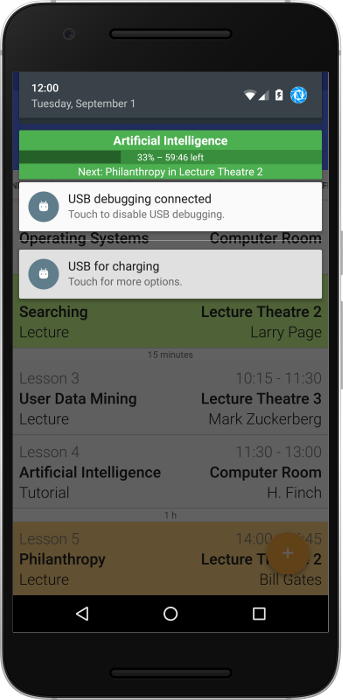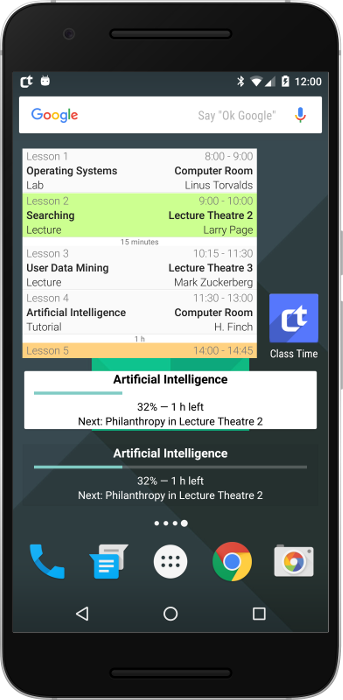 The app is offered in 13 languages with the help of a group of volunteer translators I had to manage. It contains many advanced features including calendar import, schedule sharing, live notifications, smart muting and extensive customization. Class Time is free and contains no ads, however it offers in-app purchases to unlock widgets and other features. There is also a compatible Android Wear smartwatch app.
I'm excited to hear from you.